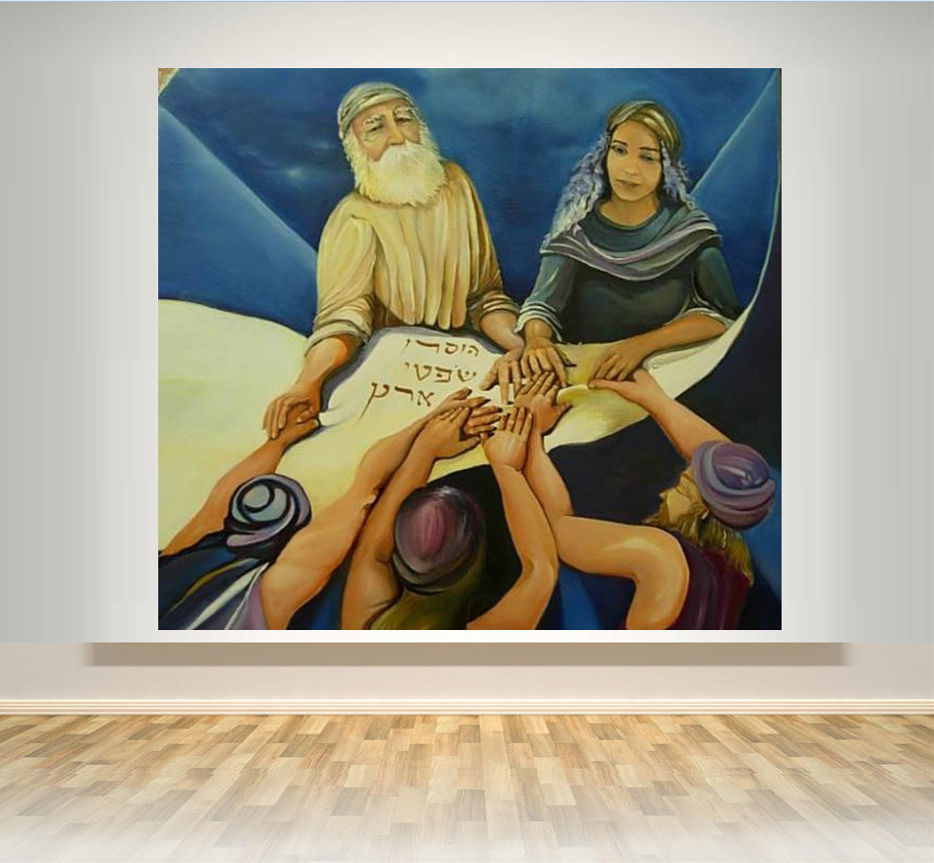 © All Rights Reserved to Iris Wexler


Year:2014

Materials: Oil paint on stretched Canvas

Size :170h/110w cm
 Original Painting  – Price $10,000
Scanograph at original size $3,500
Signed Lithographs: Available in different sizes starting at $250

Description:

"Be warned, O rulers of the earth" – Psalms 2, 9.

"Now therefore, O kings, be wise; be warned, O rulers of the earth…" meaning, from this time on, understand this, kings of the nations, and take a moral warning, lords of the lands. For me, the painting describes sharing, understanding and love in leadership.

is is the 3rd of my psalms series of painting and it shows the judges of the world handing like a sians listening to the world being managed without any Thego.
Buy the "Listen Judges of the world
" Painting
This Original Painting is available and you can also buy high quality Scanograph and lithographs produced in limited edition by the artist herself
* All paintings comes with a certificate of authenticity
* Lithographs are also hand signed on painting back side
International Shipping is included in the price