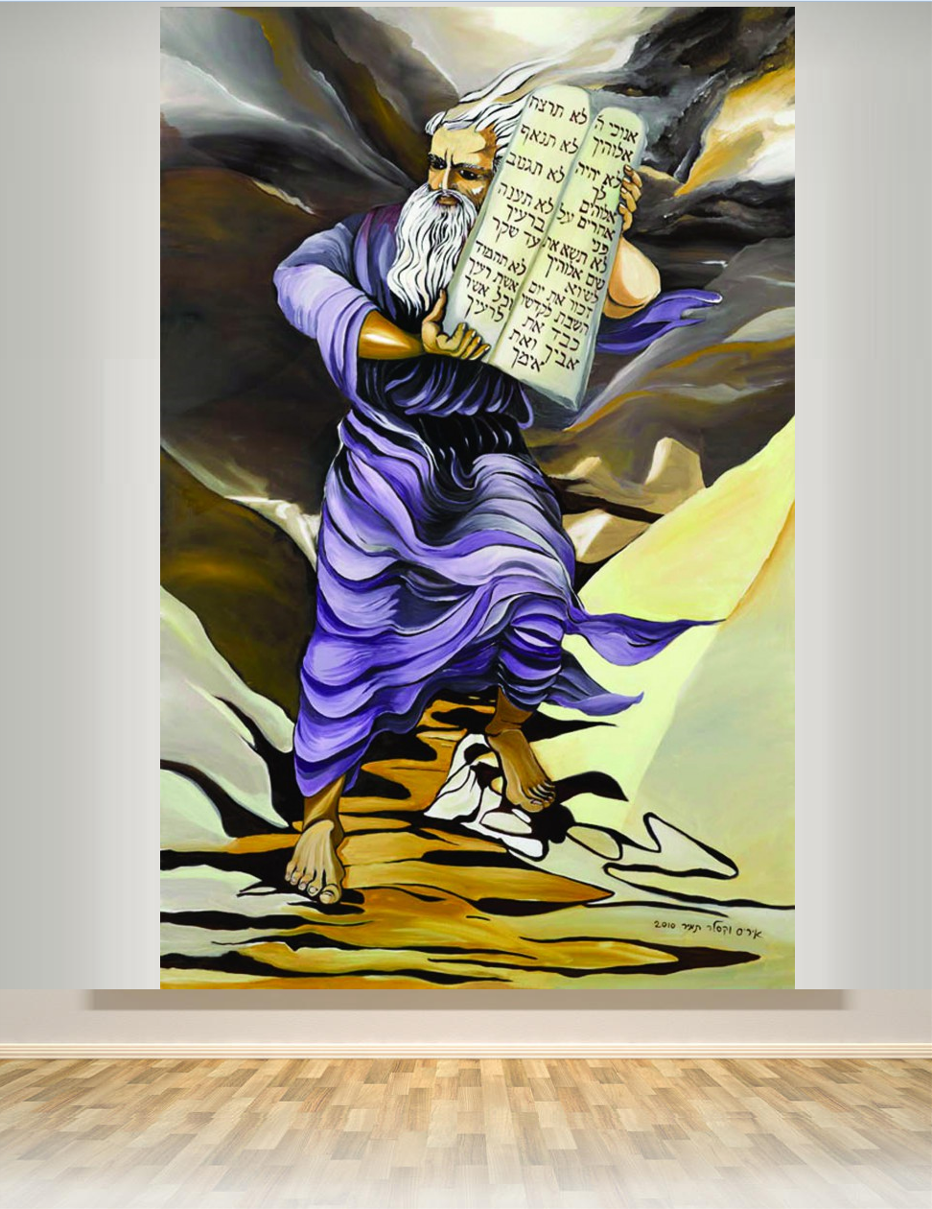 © All Rights Reserved to Iris Wexler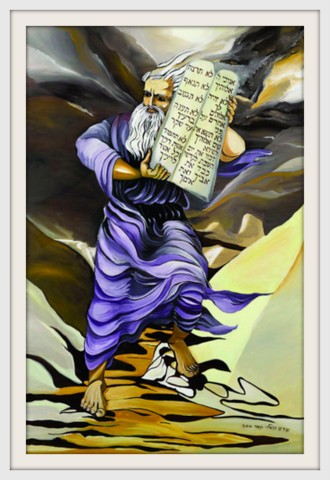 Moses and the ten commandments


Materials: Oil paint on stretched Canvas

Year:2009

Size :170w/110h cm
 Original Painting  – 

Sold. Not available

Scanograph at original size $8,500
Signed Lithographs: Available in differt sizes starting at $200

The sceane in the Bible: 

 The biblical narrative of the revelation at Sinai begins in Exodus 19 after the arrival of the children of Israel at Mount Sinai, (also called Horeb). In the morning of the third day of their encampment, "there were thunders and lightnings, and a thick cloud upon the mount, and the voice of the trumpet exceeding loud", and the people assembled at the base of the mount. After "the LORD[6] came down upon mount Sinai", Moses went up briefly and returned and prepared the people, and then in Exodus 20 "God spoke" to all the people the words of the covenant, "even ten commandments"[7] as it is written.
Buy "
Moses and the ten commandments
" Painting
This Original Painting is sold and not available for sale but you can buy a high quality Scanograph and lithographs produced in limited edition by the artist herself
* All paintings comes with a certificate of authenticity
* Llithographs are also hand signed on painting back side
International Shipping is included in the price