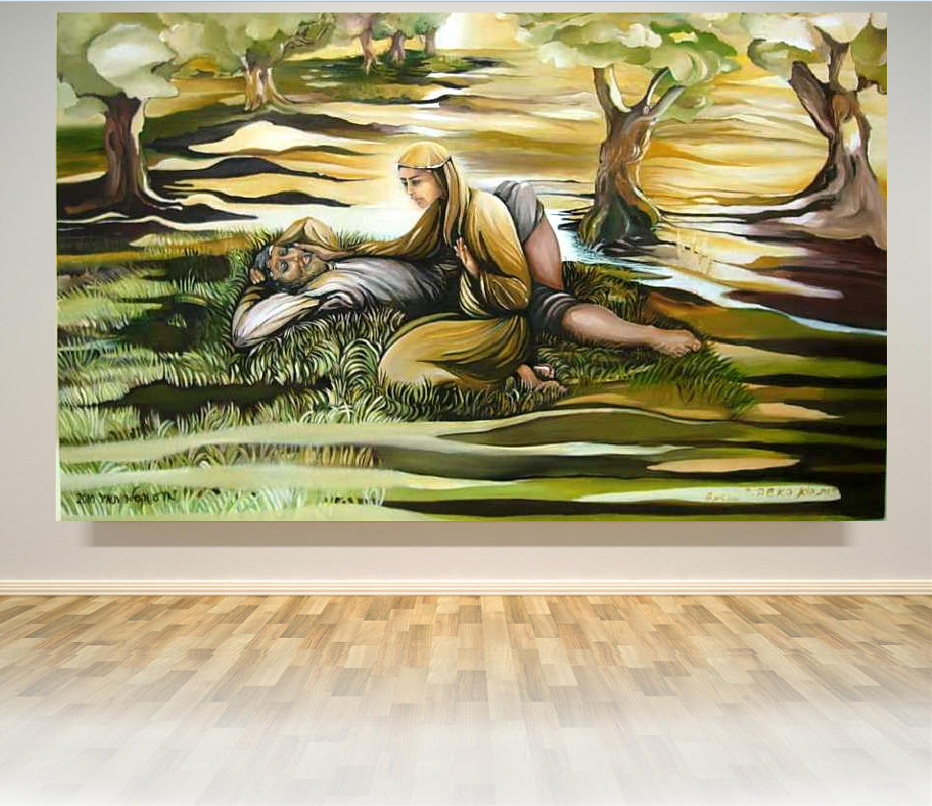 © All Rights Reserved to Iris Wexler
Samson's Parents
Year:2010

Materials: Oil paint on stretched Canvas

Size :160h/110w cm
 Original Painting  – Price $35,000
Scanograph at original size $8,500
Signed Lithographs: Available in differt sizes starting at $250

Genesis 21:9-13

: 

 When Isaac was born to Sarah (Sarai), the relationship between Hagar and her mistress had come to a climax. At a celebration after Isaac was weaned, Sarah found the teenage Ishmael mocking her son. She was so upset by it that she demanded from her husband, who was now referred to as Abraham, to send Hagar and her son away. She declared that Ishmael would not share in Isaac's inheritance. Abraham was greatly distressed by his wife's words and sought the advice of God.
Buy the "
Samson's Parents" Painting
This Original Painting is available and you can also buy high quality Scanograph and lithographs
produced in limited edition by the artist herself
* All paintings comes with a certificate of authenticity
* Llithographs are also hand signed on painting back side
International Shipping is included in the price