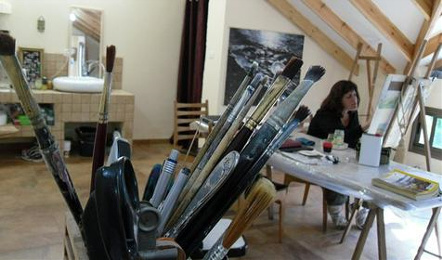 EXHIBITIONS
2016-2019 – Be'er Sheva Mayor's Office, Menachem Begin Square, Tel.08-6463666
2016 – Compiègne, France, Solo Exhibition, Twin Towns
2016 – Ramat Gan, Israel – Bar Ilan University
2014 – Germany
2013 – Haifa, Israel – Artists House, Solo Exhibition
2013 – Jerusalem, Israel, Cinema tech, Solo Exhibition
2012 – Miami, Florida, USA, Solo Exhibition
2011 – Cesarea, Israel, Malor Center, Solo Exhibition
2009 – Zefad, Israel ,Solo Exhibition
2007 – Tel Aviv, Israel, Group Exhibition
2007 – Ramat Aviv, Israel, Group Exhibition
About Iris Wexler

1976 Avni College, specializing in the plastic arts, Tel Aviv, Israel
1977 Bezalel Academy of Art, Jerusalem, Israel
1992-2001 Marketing investments and securities in Batucha Company \ Bloch Rotshtein
2006 Galil Ma'aravi College, Acre, Israel; Certificate in "Art as an Educational Tool"
TEACHING EXPERIENCE
Instructor of workshops on Figurative Drawing, a unique model of art
classes for sketching shape and color, at my studio named "Living inside
a Picture". The studio is recognized by Israel's Education Ministry as
an accredited institution offering in-service courses for teachers on
sabbatical.

Instructor of workshops at official Education Ministry in-service
instructional centers on the topic of "Art as an Educational Tool", for
fostering and enhancing the added value of art in education.
Member of the Society of Artists in Israel, Tel Aviv

Read More about Iris Wexler and her story behind the artworks